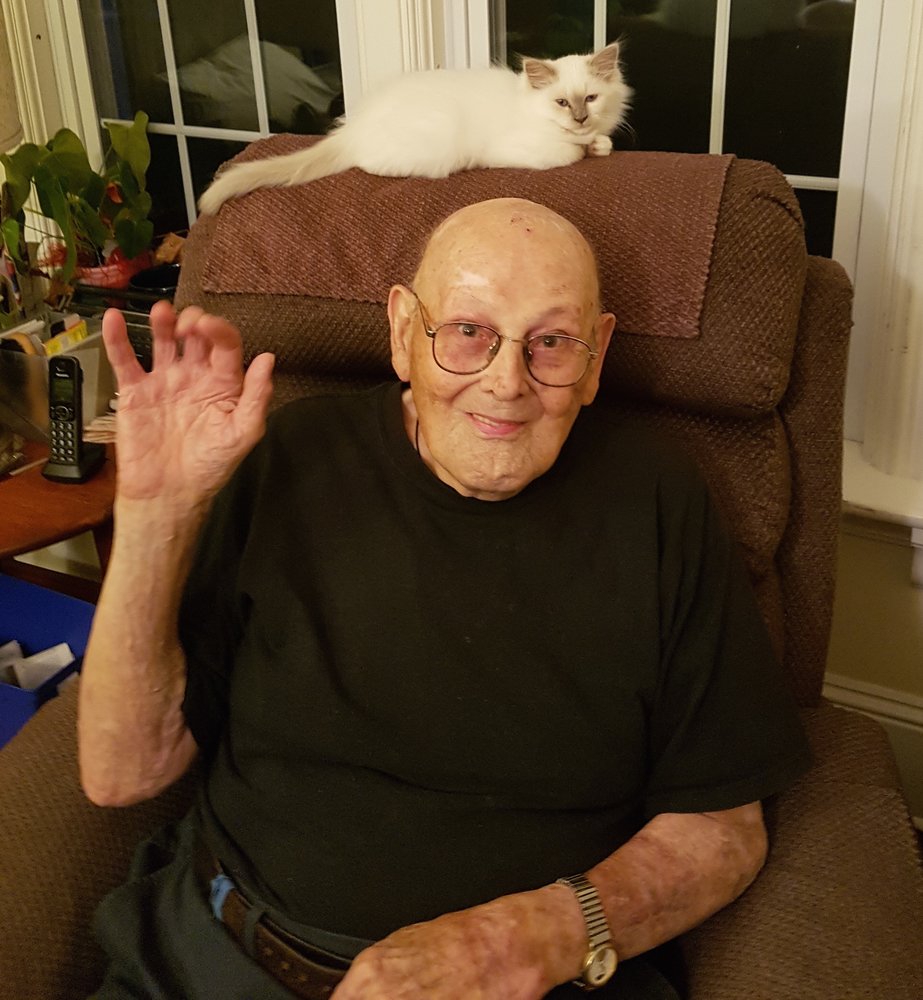 Obituary of Leo Alexander McDermott
It is with deep sorrow that the family of Leo Alexander McDermott announce his peaceful passing on Friday, February 5, 2021, at the Saint John Regional Hospital. His family is grateful to the doctors, nurses, and staff of the 5C South and Palliative Care units for their dedication to Leo's care during his stay.
Leo was predeceased by his wife Elizabeth "Betty" (Boyle), his parents Leo Patrick and Ann Martha (Surette), his brother-in-law Murray Boyle (Patsy, Barbara) and his sister-in-law Kay (Boyle) Ryan (Harry). He is survived by his daughters Edythe, of Saint John, N.B.; and Moira, of New Westminster, B.C.; as well as several cousins, nieces, nephews, and their families.
Born on February 13, 1929, he was a lifelong resident of Saint John, N.B. Leo was active in sports and the community since childhood. He was a trophy-winning athlete (bowling, swimming and basketball), a member of the Sea Cadets, and actively served with the Royal Canadian Navy. Returning to life ashore, he took to the skies as a pilot and member of the Saint John Flying Club. His passion for airplanes parlayed into a pioneering career as one of Canada's first civilian air traffic controllers, a vocation he enjoyed until retirement.
Outgoing and civic-minded, Leo was a member of the Knights of Columbus (4th degree) and the Royal Canadian Legion. In retirement he did volunteer work with the Saint John Police Force and Saint John Fire Department that became a second vocation for him. In 2002 he was honoured with a special award, in recognition of his "dedication and unfailing commitment as a volunteer", from the Saint John Police Force and the Neighbourhood Police Council. He was further honoured in 2003 with an award for meritorious volunteer service from the Saint John Fire Department.
A devoted husband and father, Leo enjoyed his time with family and friends. His interests included barbequing, gardening, going for walks, card games, meteorology, photography, and researching his Acadian, Irish and British family roots. At Christmastime he could be found in the kitchen preparing his special brandy fruitcakes, always well-received gifts by family and friends. In recent years 'his chair' in the sunroom was his sanctuary where he could often be found with a book or crossword puzzle, a cup of tea, a radio tuned to the news and weather reports, and a cat nearby. Always quick with a smile, a wave and "a funny," Leo will be dearly missed by his family and many acquaintances.
Arrangements are under the care and direction of Brenan's Bay View Funeral Home, 1461 Manawagonish Road, Saint John, N.B., 506-634-7425. Due to the restrictions of the ongoing pandemic, services will take place at a later date. Leo will be interred at the Hermitage Cemetery, Fredericton, N.B., reuniting with his wife Betty. Donations in Leo's memory can be made to a charity of choice, and online condolences can be placed at www.BrenansFH.com .